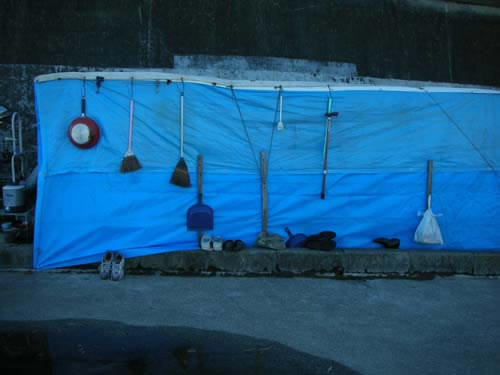 A day in the life of Mr.Suzuki

Mr.Suzuki came from Fukushima. He is 59 years old. Mi-chan is 52 years old.
They get up at 6:00 in the morning everyday. Because they works for picking alminium cans up the street for their money. They eat breakfast at 6:30. The breakfast is Whiterice, miso-soup, natto. It is of equivalent nutritional value. And They start the work at 7:00. Mr.Suzuki rides on his bicycle, Mi-chan walks.
They finish working at 9:00. They smarten up cans for a hour. They eat lunch at 11:00 with alcoholic drinks. They used to eat some noodles not rice. After drinking, he sleeps until 8:00 for night work. Mi-chan goes outside for walking and working. He start night work(alminium can) from 8:00 to 1:00 midnight. He eat noodle again at 1:30 and sleep until 6:30.